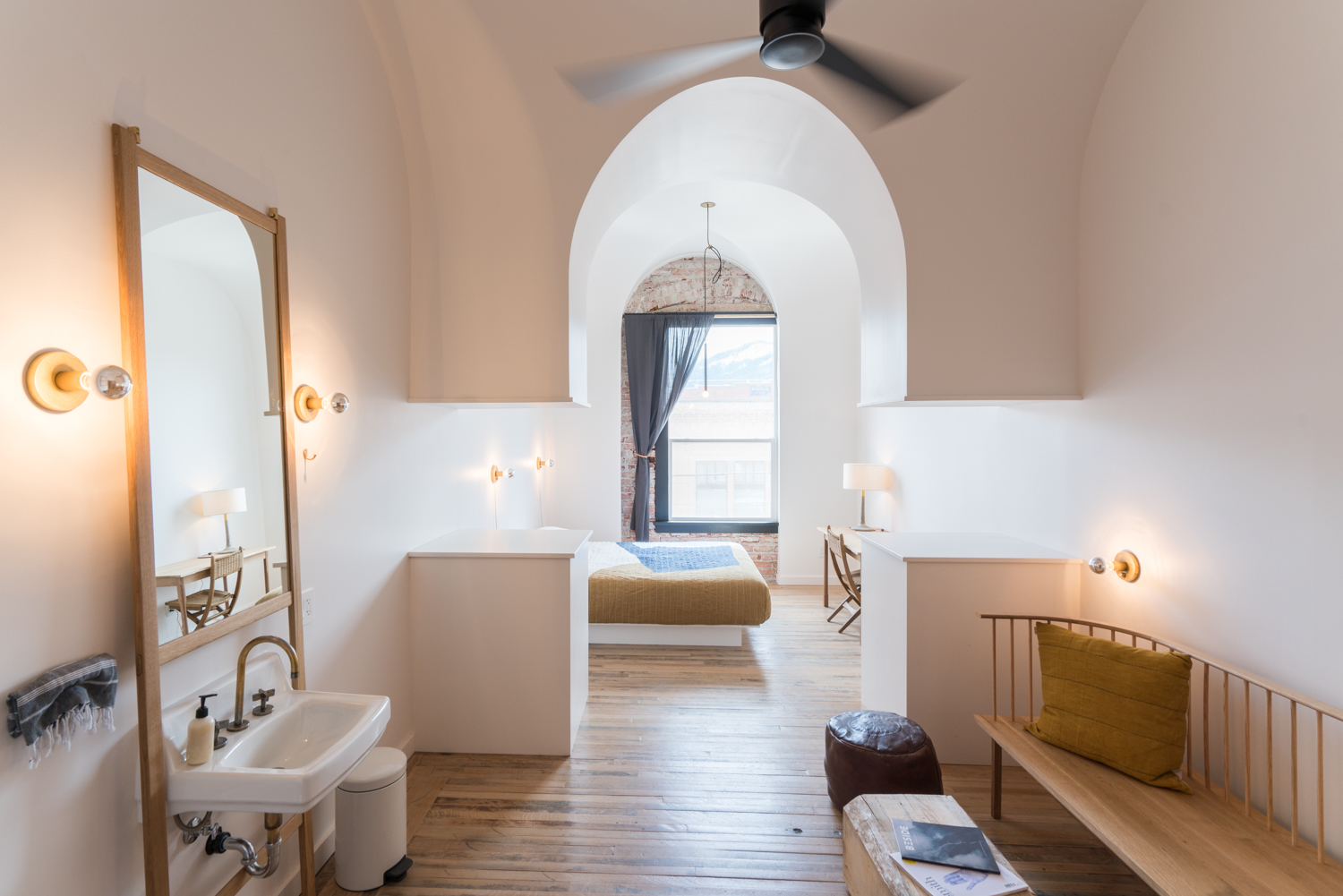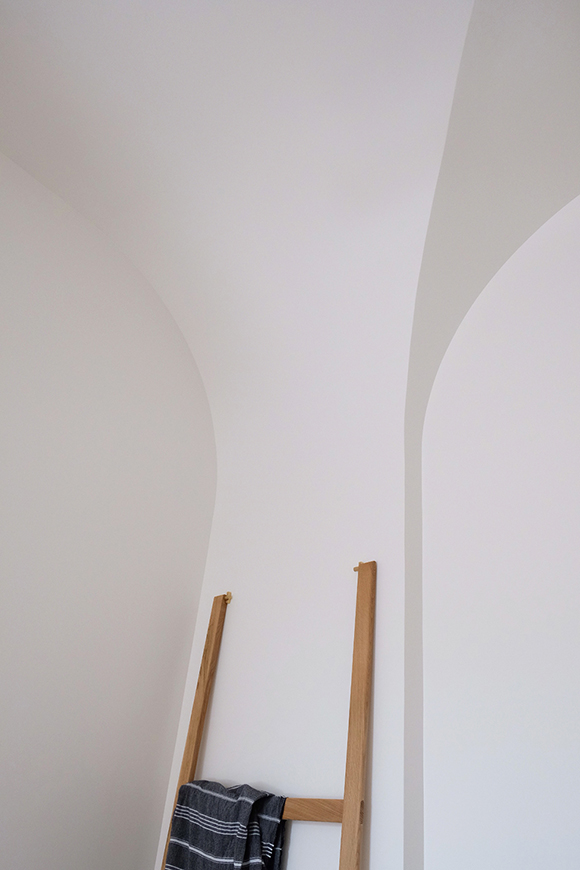 Located in Oregon's famed Wallowa Mountains, the Jennings Hotel is a 13 room art project by owner Greg Hennes. Hennes approached Observation Studio to design one of the final rooms.
Working within a century old masonry building, Observation Studio reduced existing detailing found throughout the hotel to define two distinct spatial experiences, held together with a continuous sculptural ceiling surface.
In addition to the space, Observation Studio designed and built a suite of furniture and lighting to compliment the room experience.
Status:
Completed Spring 2018
Location:
Joseph, Oregon
Project Team:
Christopher Brown, Adam Monkaba