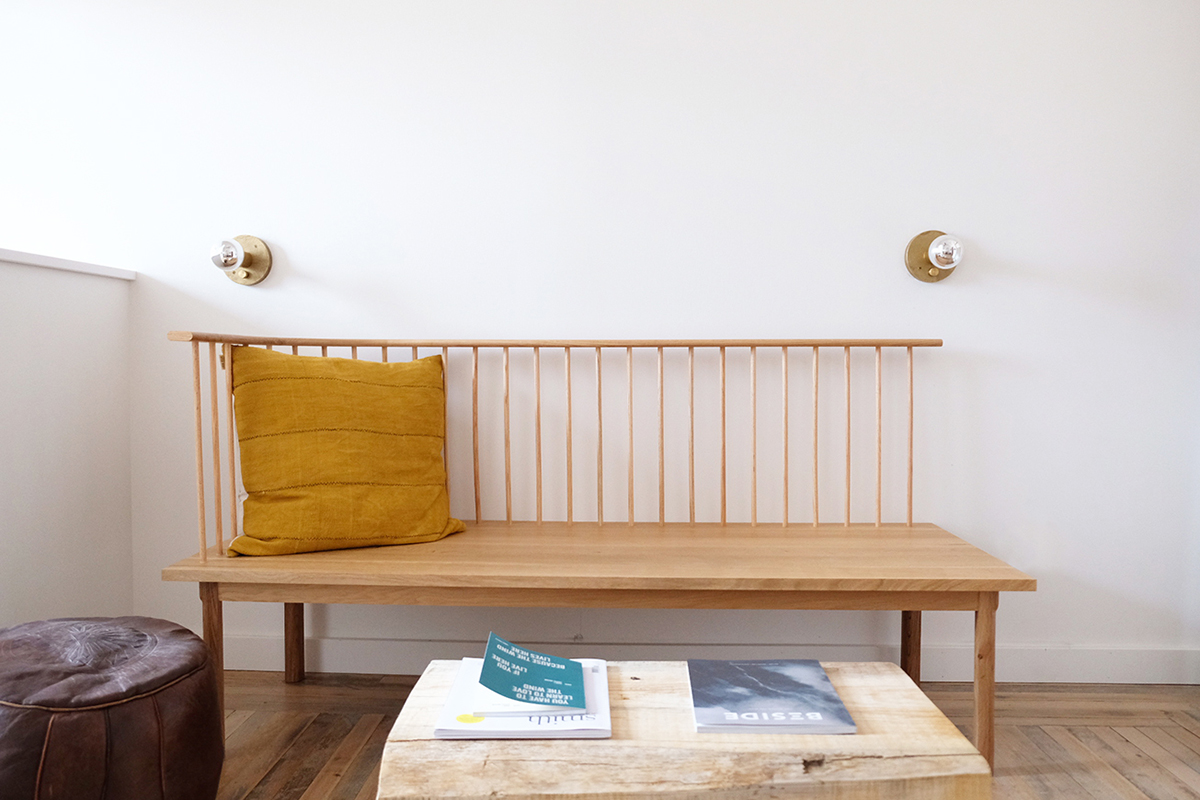 Jennings Hotel – Furniture Suite
Combining a timeless material palette of white oak, leather and brass, this furniture suite was designed and fabricated by Observation Studio to compliment the room's calming environment.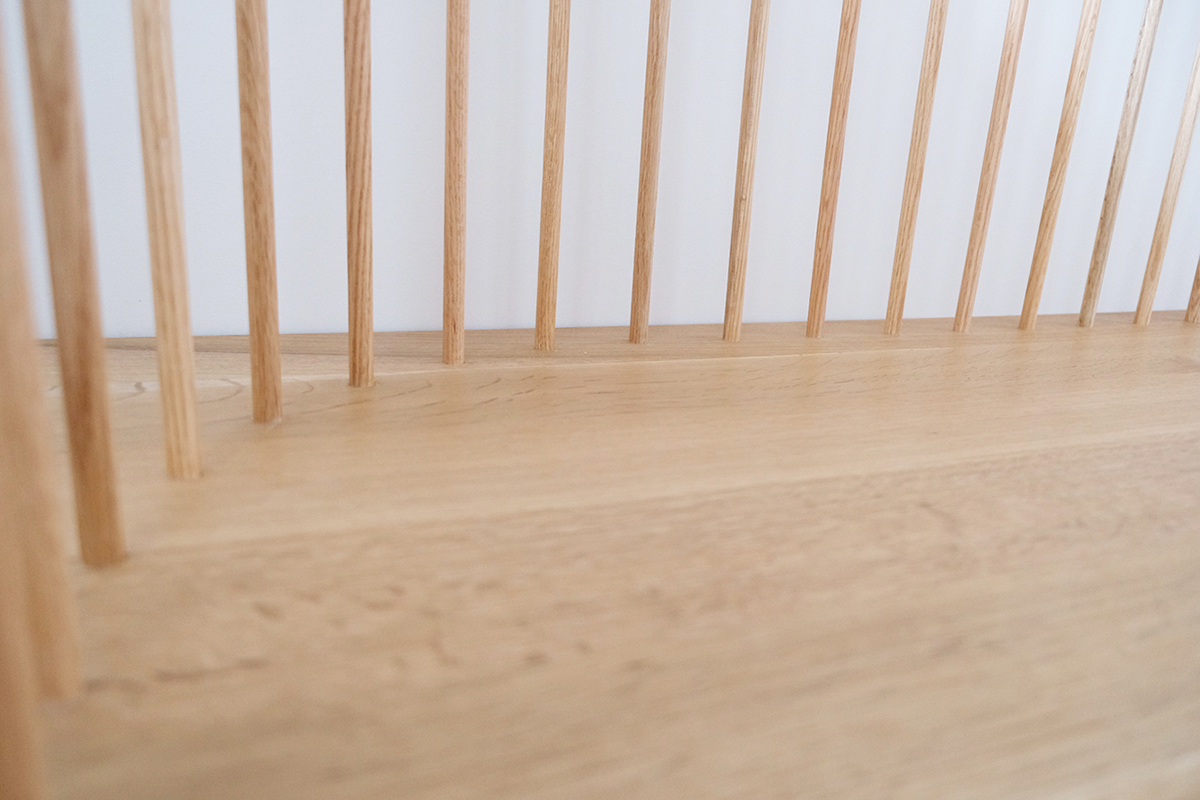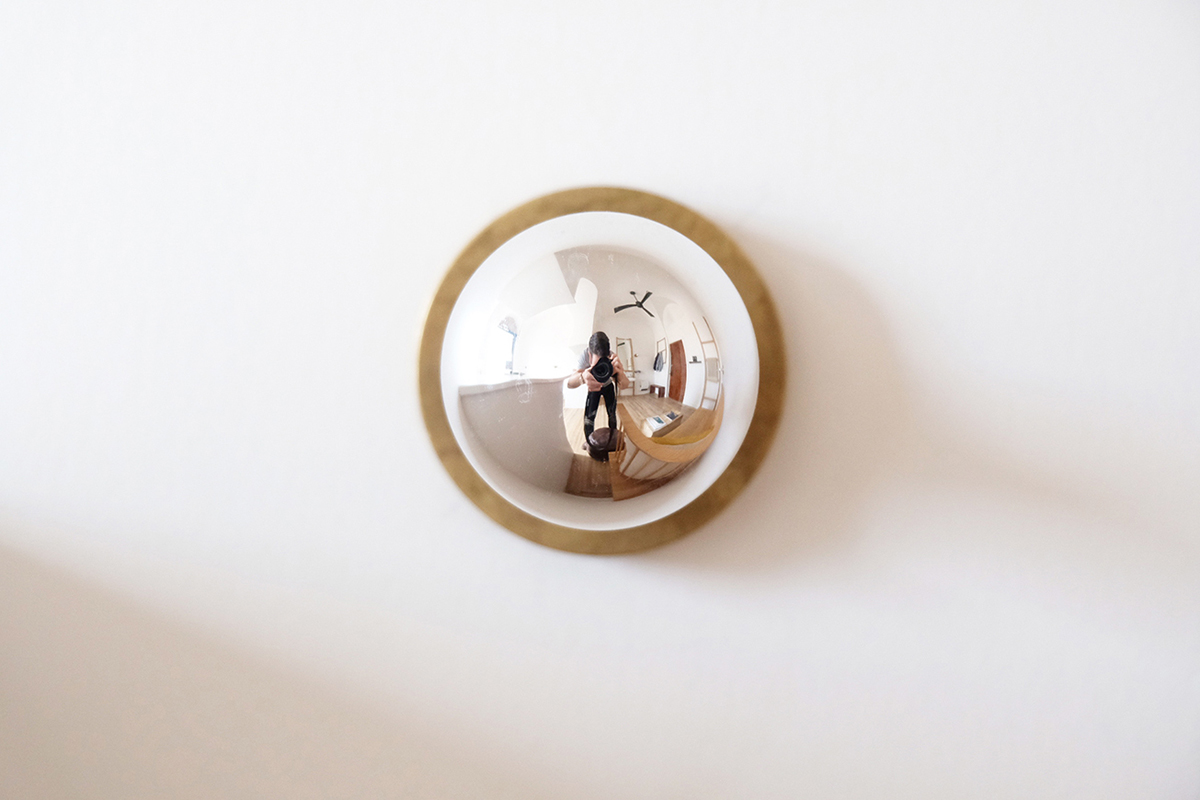 To compliment the furniture, a simple wall lamp was developed by combining off the shelf parts of cast and knurled brass. The lamp's utilitarian design remains a quiet addition to this room's experience.