Gradient House + Studio
Overlooking the Baltimore Woods Preserve and Forest Park beyond, the Gradient House and Studio addresses the client's live/ work paradigm, unifying each building under one continuous roof.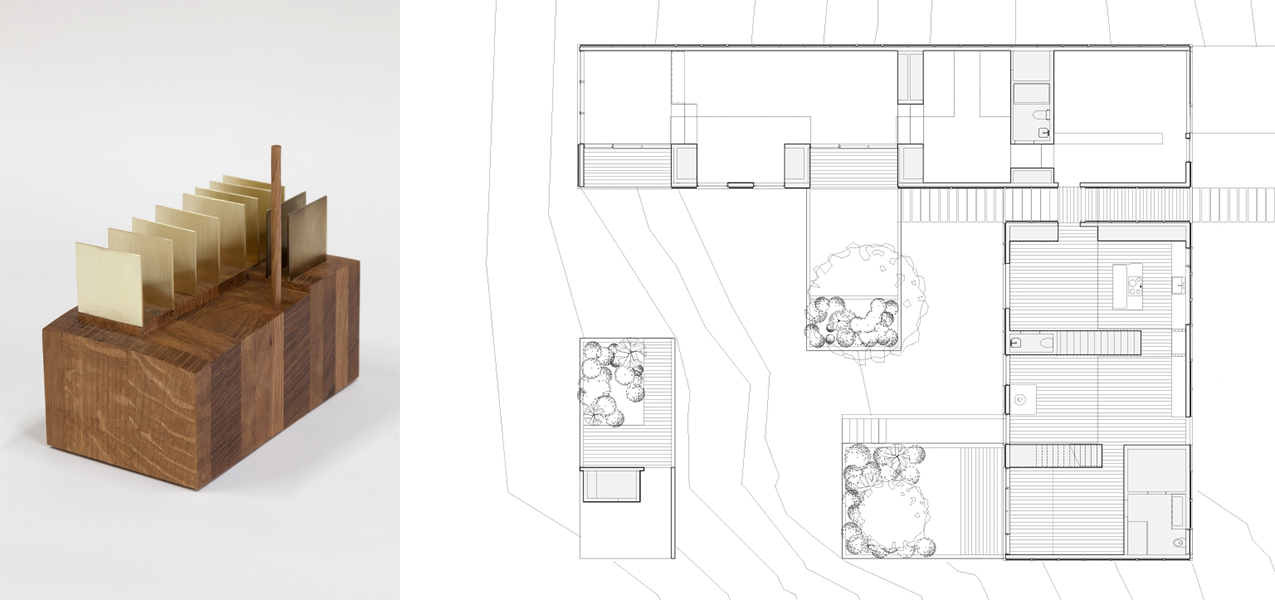 The project's supporting spaces are collected and used as space making elements, gradaiting in density from the common entry point, clarifying the main spaces.
With a clear spanning roof structure, the interior walls detach from the ceiling plane, allowing it to capture and diffuse abundant daylight.